Random Structures on the Brain
The steady progress in data collection and empirical evidence on neural phenomena calls for a deeper theoretical understanding of the processes involved. Mathematics offers both a language and a general framework to achieve this understanding.
The purpose of this workshop is to bring together researchers in all these areas for a week of exchange of ideas, mutual learning, overview of past accomplishments and failures and, as a result, determination of future research directions and design of new collaborations. The program combines keynote talks with ample time for general and small group discussions.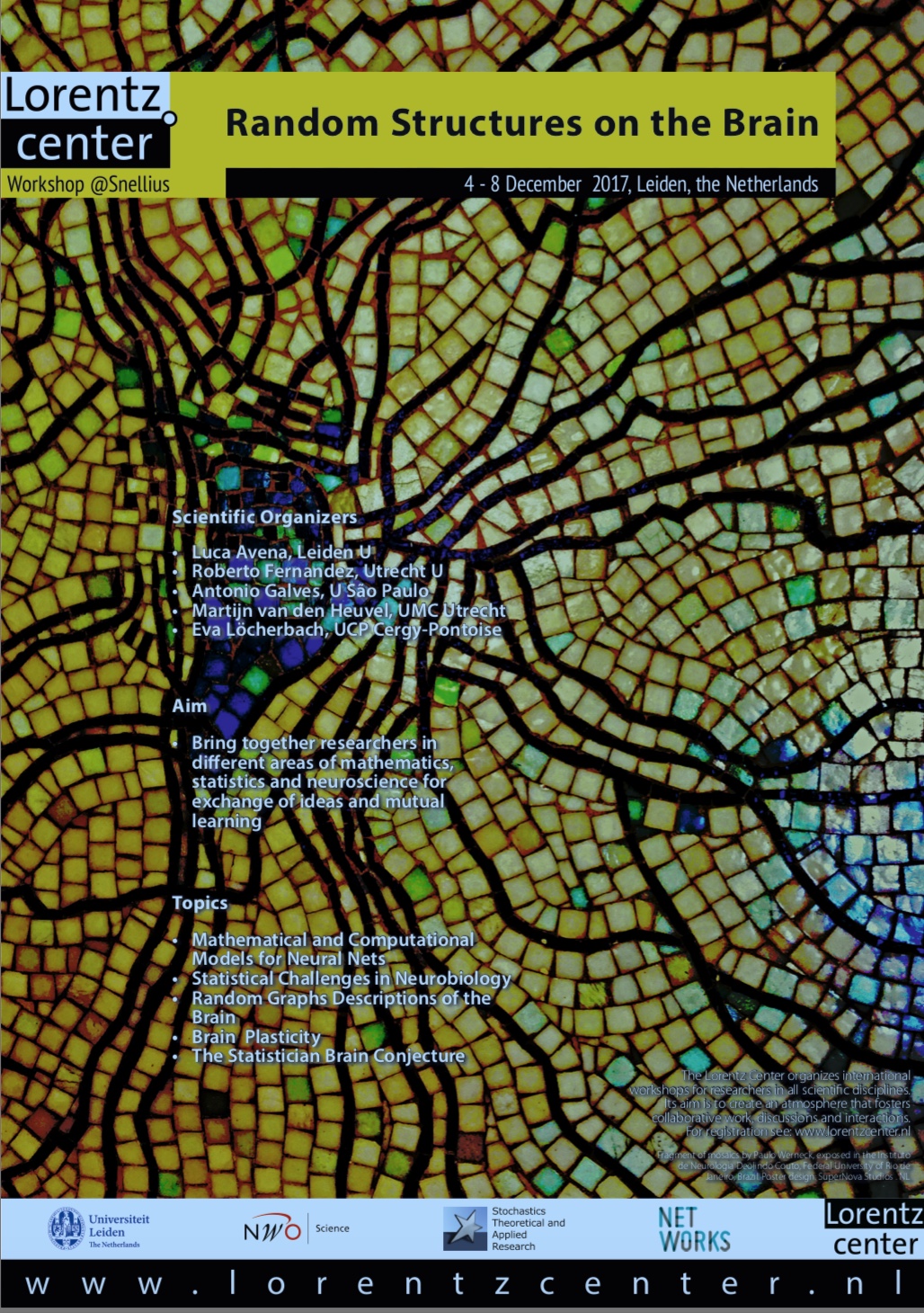 Topics
The workshop will focus on the following main topics:
Networks of neurons and interacting processes.
Gibbsian vs process descriptions.
Emergence of non-generic attributes.
Plasticity.
Random networks and neural phenomena.
Simulations in neuroscience.
Relation between structure and function in neural networks.
Scientific organizers
Luca Avena (Leiden, The Netherlands)
Roberto Fernandez (Utrecht, The Netherlands)
Antonio Galves (São Paulo, Brazil)
Martijn van den Heuvel (Utrecht, The Netherlands)
Eva Löcherbach (Cergy-Pontoise, France)
More information
For more information and registration please visit the website of the Lorentz Center.